I am eagerly awaiting my shipment of SkinnyMint Teatox!
It should arrive on Wednesday. It has taken for ever...sure it is coming from Singapore, but when I went to track my package I thought it was crazy that it goes Singapore-Hong Kong- Los Angeles- Honolulu.
They flight it over my state first... but its a customs thing.
Anyway, I'm super excited to try it. I only ordered the 14 day detox kit just to give it a try and see how I feel about it (if I end up sick and hating myself for days or living on the toilet I'm thinking it's a no go.)
But I've heard a lot of really great reviews about it. Coming from someone who has had stomach issues my whole life, I'm really hoping that it can help restore some balance to my insides and reduce my constant state of bloating. And what better way to do that than drink tea?
I will definitely do a before and after picture to see if we can see any results, plus if I instagram it to SkinnyMint and they feature it you get 28 days free.
Maybe give it a look!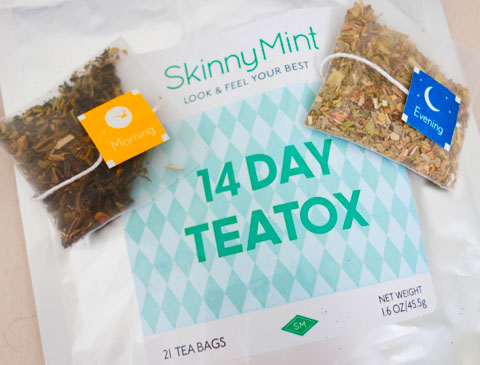 https://www.skinnymint.com/